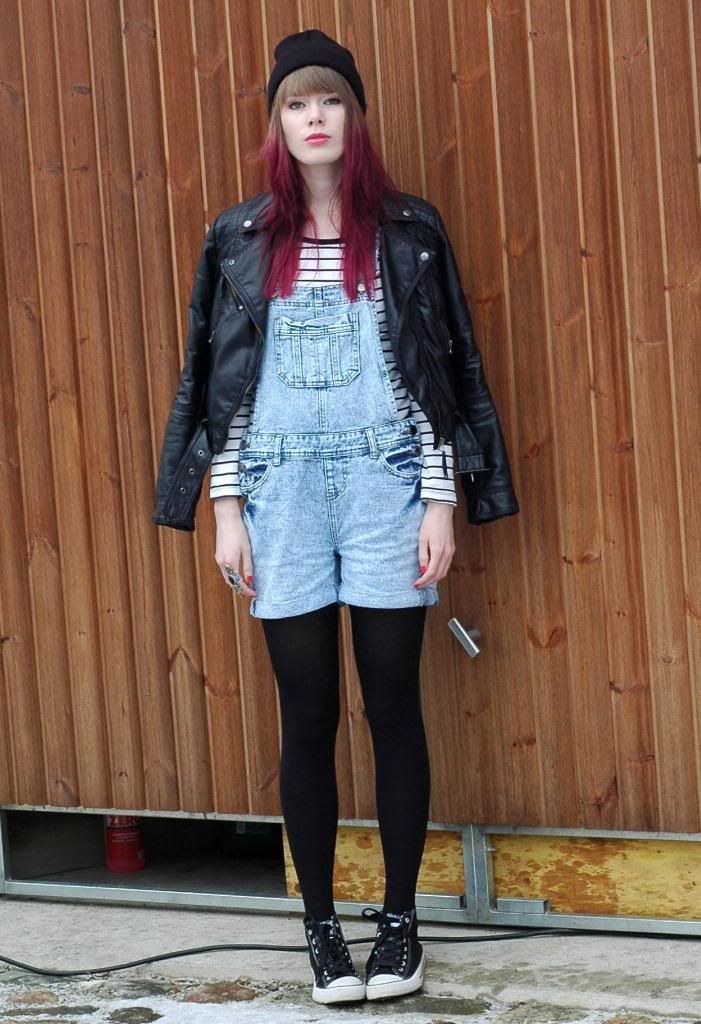 Beanie - Local
Stripe shirt - Gina Tricot
Dungarees - New Look (new)
Biker Jacket - H&M
Ring - H&M
Shoes - Fire Fly
Hello luvs! I received these acid wash dungarees few days ago from New Look (the delivery was really quick, if someone is thinking about ordering something!) and I think these are pretty awesome. At first I got a little freaked out as I thought that these were too small, but luckily you can adjust the lenght of the straps.
Sooo many ideas with this... It feels like spring is really arriving.
Hope you all have a happy weekend!
xx